November 22nd: Books You're Thankful For
–For whatever reason, big or small.
(1)
The Princess by Lori Wick – This was a book I read over and over again in my teenage years. It got me through some pretty dark times. I'm not entirely sure what it is I loved so much about this book. Probably had something to do with my romanticized view of arranged marriages. But I really loved this book. Christian fiction at its finest.
(2)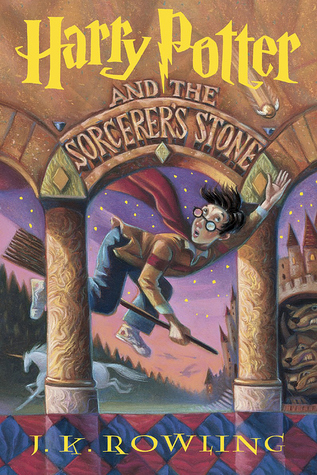 Harry Potter by J.K. Rowlings – I think that a lot of us can thank this series for our love of reading. I was in the 8th grade when I started reading this series. I don't think the 4th book was yet out. But man did I fall in love with this whole universe. It sparked my creativity as well. I used to read and write fanfiction and dream dreams I never would have dreamed without this series. It got me through some very very dark times. Times I am not sure I would have gotten through if I hadn't had the Harry Potter world to fall back on.
(3) 
The Way of Kings by Brandon Sanderson – This book solidified in me a love of fantasy and I think it is the start of the very best fantasy series out there. Brandon Sanderson is the very best fantasy writer there is, in my humble opinion. I am a major fangirl of him and this series is no small part of that. I am so thankful for this series as it has kept me company during many a night spent crafting at home.
(4) 
The Hunger Games by Suzanne Collins – This book was one that brought my family closer together as we all read it and talked about it. We were all "Team Peeta" and were equally horrified that anyone could be "Team Gale". We cried and laughed and rejoiced together during the many high and low points in the series. It really brought us together. We still talk about it. And now we watch it together. The genres we prefer very a lot in my family, but this book brought us all together.
(5) 
Private by Kate Brian – I think that this is the first book that introduced me to the Young Adult series. I was in college and fed up with the contemporary adult genre. I felt that they were too… "superior" or whatever. Like they had to shove their intellect down my throat. The borders at my local mall was having a going out of business sale and the first four books of this series were on sale for a crazy cheap amount. So I picked them up and discovered this whole new genre of Young Adult books. The series eventually went super downhill and weird. But I still read them all and the beginning books have a very fond place in my heart. Plus I loved the cover. And the idea of boarding school.